Local

business. Local experts. Real results.

We are local homeowners who are passionate about what we do: bringing the best organic products to our neighbours and friends. We are tree-huggers, developers, and weekend warriors: a well-rounded group of people who know the difference between dirt, soil, earth, and loam. We've learned it all just so you don't have to!
COVID-19

POLICIES

1. We are very serious about the health and safety of our staff and customers and are fully compliant with all COVID-19 safety precautions.

2. We are taking one shopper in the store at a time, or two people from the same household.

3. Our location is now fully CASHLESS: Credit card and Debit only.

4. If you have ANY COVID-19 symptoms (fever, runny nose, dry cough, headache, sore throat) please stay home and call 811.

5. If you have travelled outside of the Atlantic Bubble in the last 14 days, please do not visit our store.

6. As always, please call ahead when raining: (506) 388-8111.

~See you soon!

The Audubon Organics Team
We've

got what you need

Established in 2001, we specialize in organic landscape materials such as soils, mulches, and stones. Give us a call today and our helpful staff will get you on the right track.
Client

Testimonials
We had an end dump-load delivered to our house. The topsoil started to grow in a matter of days. Very best service and topsoil!
Ted Baxter
Fantastic products and service.
Stephanie Blaney
Awesome service and quick delivery. Will definitely shop there again!
Bretony Kelley & Jean MacDonald
As a lawn/landscaper company I can say I just had my first load of topsoil from them dropped and it is 100% the best topsoil I've seen yet. The young lady on the phone and the driver were both very professional and the drop time was bang on. Great service.
Scott Campagna - Owner of Simply Mowing Lawn Care Services
Professional and knowledgeable.
Joe Speight
Appreciate the great service and on time delivery.
Paul Moores
FINAL NOTE
Please make sure to add 10% more to your total quantity to take into account waste during product placement. Please make sure to consult with our customer service representatives as tech can sometimes fail. Give us a call at (506) 388-8111 so we can go over your order needs today!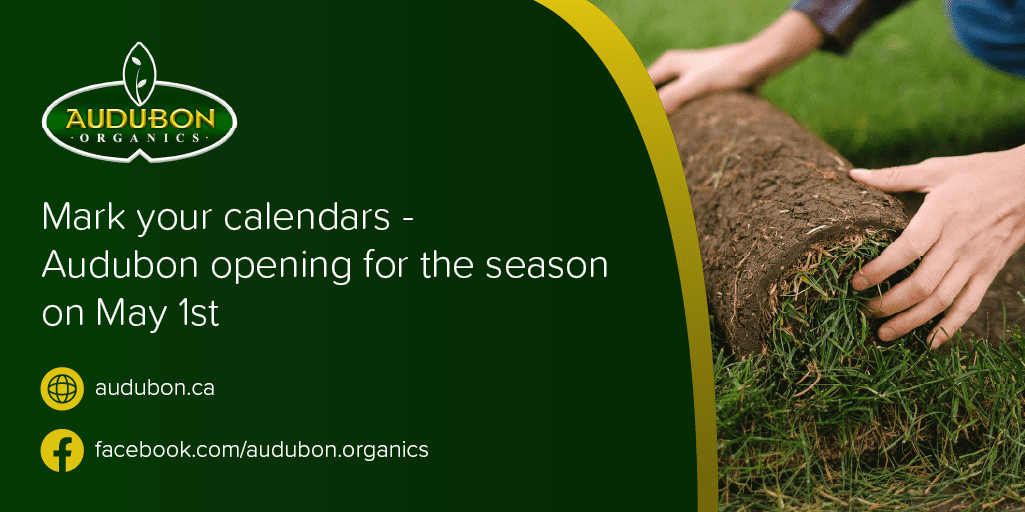 Come

Visit Us Today!
We have topsoil, sod, seed – everything you need to have a lawn made of GRASS rather than WEEDS!
From beautiful stone for paths and walkways to dark mulch for that clean, crisp look around trees and flowerbeds, our products will take your yard from yawn to YOWSAH!
We have the products to make your blooms bigger and your crops happier! From vegetable gardens to flowerbeds, we have got you covered, or your ground covered at least…
We don't just stop with soil and mulch…
We have armed ourselves with anything and everything needed to accomplish your project goals whether it is pea gravel, tailings, sod, clay, or sandstone.
Contact

us for Pricing

Phone: (506) 388-8111

Visit: 655 Mapleton Rd, Moncton, NB

Email: sales@audubon.ca